IHS helps campuses improve their dining grades
IHS coaches college and university clients with operational consulting and strategic planning for their dining halls, retail food service, restaurants, catering, c-stores, concessions and vending operations.
Typical challenges faced:
Maintaining high student participation in residence dining programs.
Ensuring the right meal plans and polices are offered to students to maximize participation and revenue.
Delivering innovative retail dining options to be competitive with the local off-campus dining scene.
Determining if an outsourced dining program is more beneficial for the institution.
Maximizing technology to enhance student experience and participation in the dining program.
Results with IHS:
Best practice-based solutions for innovative resident dining programs and features to drive participation.
Benchmark data of peer institutions and industry best practices for customized meal plan options to meet student needs.
Voice of the Customer and programming data to implement brands and concepts more desired by students, faculty and staff.
Feasibility studies that quantify the potential of increased commission and capital investment to drive dining service facilities and innovations.
Research and validation of proven technologies to be considered for implementation to drive student experiences and dining service effectiveness.
Case Study
Stevens Institute of Technology: College foodservice raises its GPA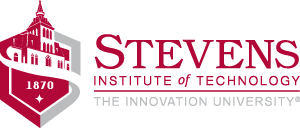 Stevens Institute of Technology was in a tough spot — year seven (7)  of a 13-year contract with a Big 3 operator.  Stevens officials were not happy with the services they received or the response of the operator to improve their performance.  In addition, our client felt handcuffed by a substantial investment buyback.
Simultaneously, Stevens' board rates were validated to be the highest in the Northeast, more expensive than larger universities. Lastly, poor catering services were beginning to seriously tarnish the school's image and fundraising efforts.
Challenge:
Stevens needed to determine the risk of testing the market mid-contract.  They also wanted to ensure they clearly understood best practices, benchmarks and options. Lastly, they needed to stabilize the catering offerings and begin to prepare for anticipated campus growth.
Process:
IHS began by measuring quality to industry benchmarks.
Interviewed different stakeholders, including the operator and students.
Conducted a comprehensive "voice of the student" process and found that students were not happy with dining services.
Held interactive discussions with the client team and defined the future state guidelines through the creation of an Operating Charter.
Implemented a Request for Proposals (RFP) process to begin to engage the market.
Negotiated a new contract with a new operator built on the Operating Charter requirements.
Results:
A thriving relationship with a new operator that saved money; changes pleased students.
Received several competitive bids; signed a new 10-year agreement with another Big 3 operator.
Lowered student meal plan cost by 25%.
Increased client income over 100%.
Increased campus investment by 400%.
Received higher marks from students on surveys.
IHS has maintained a relationship as an adviser with Stevens and conducts CrossCheck assessments twice a year on campus.